October 18, 2023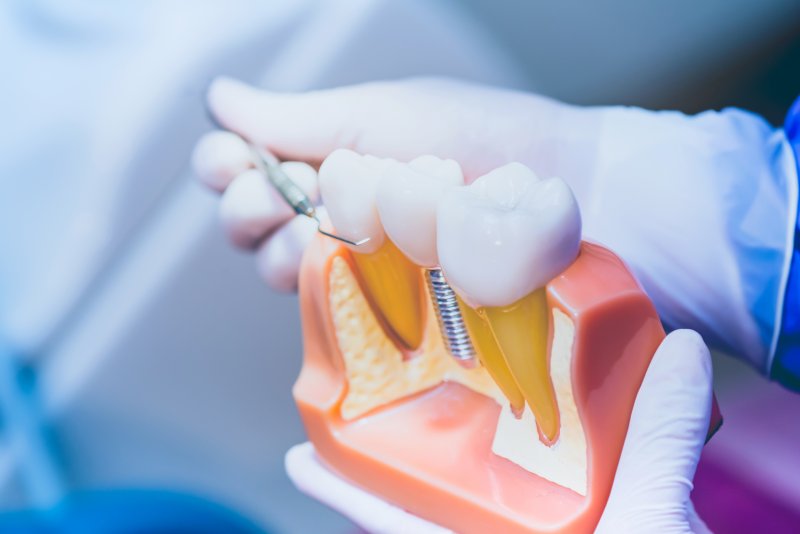 If you're missing teeth, you've likely heard of dental implants. These prosthetics have a high success rate and effectively restore grins! However, did you know some ways of placing them are better than others? Computer-guided implant placement helps a smile more than the typical kind. Thanks to advanced technology, it has more perks than the freehand method. Your local dentist can even prove this claim. Here's a primer on freehand placement, how the guided type differs, and the latter option's perks.
How are Implants Normally Placed?
While it doesn't rely on computers, freehand placement is still well-planned. The treatment simply isn't as detailed as the alternative.
In particular, freehand implant surgery uses more common tools. The first is a digital X-ray, which measures the bone tissue available for placement. Next are several dental instruments that gauge the ridge's height and thickness. Due to these devices, the freehand approach is ideal for those who want cheaper care. It involves fewer costs, meaning the savings are passed to the patient.
How is Guided Placement Different?
Compared to freehand implant surgery, guided placement collects more data. This measure ensures the treatment proceeds quite smoothly.
To collect the relevant data, an implant dentist follows multiple steps. Firstly, they'll take cone beam scans of your jaw and oral anatomy. (Doing so lets them create a digital treatment plan.) The dentist then fabricates a surgical guide to calculate your future implants' exact position. The resulting template works with a computer to ensure the new teeth are placed precisely.
What are Guided Placement's Perks?
Compared to freehand approaches, computer-guided implant placement has unique perks. These include the following:
Less Invasive Treatment –When guided by a computer, implant placement is much more accurate. That means incisions will be minimal, and vital structures won't be damaged.
Faster Recovery – Guided placement doesn't affect surrounding teeth or gums as much. Therefore, it allows for a quicker recovery process. You'll get to enjoy your new smile sooner!
Better-Looking Results – Given guided placement's precision, the implants will look completely natural. That means they'll blend even more seamlessly with their surroundings. Friends and family won't even notice the implants are artificial.
If you ever get dental implants, choose computer-guided implant placement. The latter's upsides are too good to pass up!
About the Practice
Ross Periodontics is based in Mayfield Heights, OH. Led by Dr. Jonathan Ross, our practice works tirelessly to help patients recover their oral health. As such, we offer periodontal therapy, laser periodontics, dental implants, and more. Our team can also provide dental sedation for clients with mild or moderate anxiety issues. For other pertinent details or to book a visit, you can reach us on our website or by phone at (440)-461-6008.
Comments Off

on Why Get Computer-Guided Implant Placement?
No Comments
No comments yet.
RSS feed for comments on this post.
Sorry, the comment form is closed at this time.