Osseous Surgery – Mayfield Heights, OH
Modern Solutions for Periodontal Pocket Reduction
There's a small amount of space referred to as a pocket between the base of your teeth and the gums. Ideally, these pockets should be less than 2 to 3 millimeters deep. When gum disease wears away the tissues in your mouth, these pockets can grow to over 5 millimeters; that might not sound very deep, but it creates an ideal space for bacteria to gather. Untreated pockets can lead to more severe infections and even tooth loss. As such, Dr. Ross might recommend osseous surgery to reduce the size of these pockets before they invite worse damage. Call us today for a gum disease consultation to see if osseous surgery is right for you.
Why Choose Ross Periodontics & Dental Implants for Osseous Surgery?
Advanced Technology for More Efficient Treatment
Treatments Based on Comprehensive Examinations
Experienced Periodontist and Team Members
When is Osseous Surgery Needed?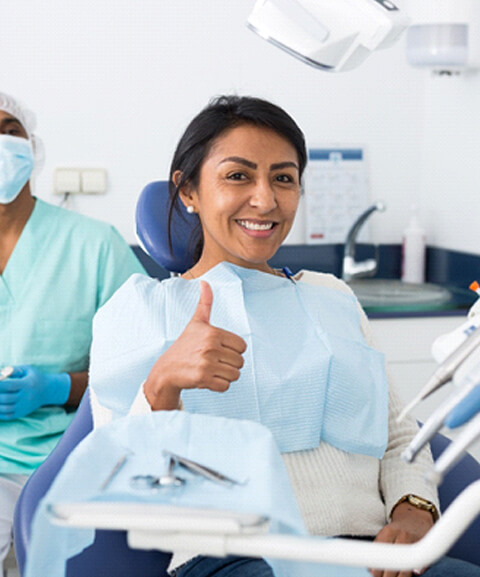 Osseous surgery is typically required when gum disease has reached the periodontitis stage. This is the point where the underlying bone and other tissues start breaking down, causing the teeth to become loose and forming periodontal pockets. Eventually, you could even suffer from tooth loss.
Osseous surgery may be recommended based on what we find during our examination. Usually, it will be performed if the gum disease is too severe to be fully treated with scaling and root planing or antibiotic therapy. Warning signs that you might need a pocket reduction treatment in the future include:
Teeth that look longer due to gum recession.
Teeth that have come loose or are even falling out altogether.
Discomfort while eating, biting, or chewing.
Red, sore, or otherwise inflamed gums.
A foul taste in the mouth that doesn't go away.
The Osseous Surgery Procedure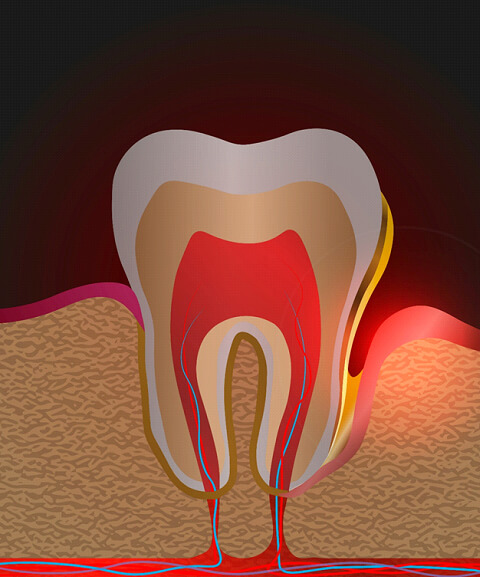 The overall process will usually take a couple of hours. First a local anesthetic is used to numb the gum tissue. Then the surgery proceeds as follows:
A small incision is made in the gumline, and the gums are gently folded back. This gives us a chance to remove the bacteria that was hiding beneath the tissue.
The damaged areas of the bone will be smoothed out to promote healing and tissue reattachment.
Bone grafts and other regeneration techniques might be required depending on how severely the bone was damaged.
The gums will be sewn back in place. Periodontal dressing will be applied to control the bleeding.
Recovering from Osseous Surgery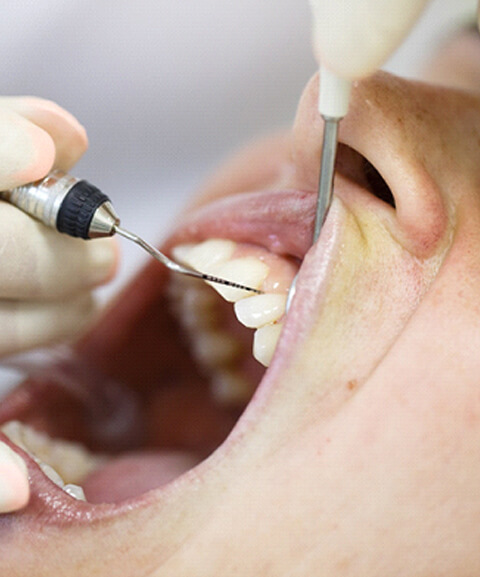 In the days following your osseous surgery, you should avoid using a straw until your mouth has completely healed. Plan on resting and avoiding physical activity for the first day. After 24 hours, you can start rinsing with saltwater to lower the risk of infection. Stick to a soft food diet for the first few days; when you think you can handle it, gradually work your way back to a heartier diet. Apply an ice pack to the outside of your mouth to keep the swelling down. Don't forget to change out your gauze on a regular basis.