Scaling and Root Planing – Mayfield Heights, OH
Restore Your Gum Health Today
Tooth decay isn't the only danger to your smile. 50% of adults have gum disease, which is a preventable infection caused by plaque and tartar buildup. The earliest stage of the infection (gingivitis) can be reversed with scaling and root planing. Also known as a deep cleaning, the procedures are the first steps for gum disease treatment in Mayfield Heights. Your periodontist can treat the infection to promote a healthy mouth and body.
Do I Need Scaling and Root Planing?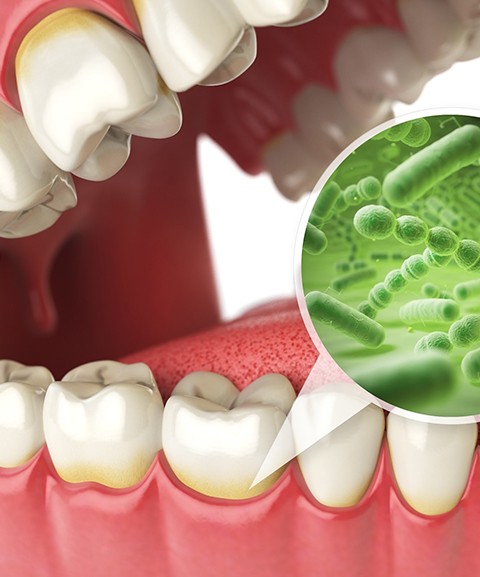 Gum disease results from bacteria found in plaque and tartar accumulations from poor oral hygiene habits. Initially, the symptoms may not be alarming, but your teeth can loosen and fall out over time. Not to mention, the infection is linked to various health issues, like cardiovascular disease, Alzheimer's disease, and diabetic complications.
Only a dental professional can determine if you need scaling and root planing. However, signs you may need gum disease therapy include:
Red, swollen, or bleeding gums
Chronic bad breath
Visible tartar buildup
Bad taste in the mouth
Receding gum line
Pus near tooth roots
Tooth sensitivity
Routine cleanings and checkups allow your dentist to monitor your gum health. They can detect the infection quickly to refer you to a periodontist for the appropriate treatment, like scaling and root planing. Don't hesitate to schedule an appointment if you notice any changes to your gum health in between your regular visits.
Scaling and Root Planing Procedures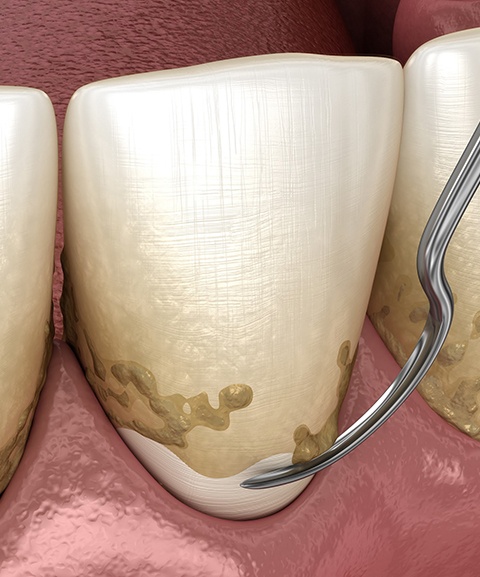 A local anesthetic may be used to keep you comfortable, but it isn't always necessary. Depending on your treatment plan, you may require more than one appointment.
The first phase of the treatment involves scaling, which uses special dental instruments to remove plaque and tartar from below the gum line. After the gingival pockets have been cleaned, root planing is performed. The root surfaces of the teeth are smoothed to discourage future buildup. The gums will adhere to the teeth to lessen the risk of the infection reoccurring.
Scaling and root planing can be combined with other treatments, like antibiotic therapy or more frequent cleanings and checkups. With the right oral hygiene habits at home and regular care from a dentist, your gums can stay healthy.
Benefits of a Deep Cleaning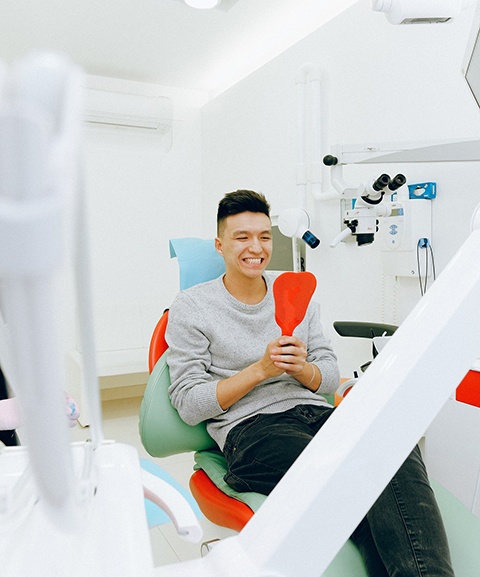 Scaling and root planing in Mayfield Heights are tried-and-proven methods of treating gum disease with many benefits, including:
Prevent Advanced Periodontitis: Treating the infection early prevents it from destroying the supporting structures of your teeth and affecting your general health.
Preserve Your Natural Smile: Restoring your gum health decreases the risk of tooth loss to lower your long-term dental expenses.
Effective Solution: When combined with the proper aftercare, scaling and root planing can resolve the infection.
Minimally Invasive: You don't have to worry about scalpels, sutures, or a lengthy recovery.
Improved Self-Esteem: A healthy smile is attributed to higher confidence.
Don't ignore red, bleeding, or swollen gums. If you have signs of gum disease, act fast to save your smile. Contact our office today to request your consultation for scaling and root planing.