Advanced Periodontal Services & Technology – Mayfield Heights, OH
Progress That Serves Your Smile
Dr. Jonathan Ross perpetually strives to improve our quality of care, which is why he's constantly researching the latest breakthroughs in dentistry. Over the years, he has invested in truly industry-changing technology so our patients can enjoy world-class treatment that delivers stunning results as well as enjoyable experiences. Read on below to learn about some of the instruments we use that you just won't find anywhere else.
Yomi Robot Implant Dentistry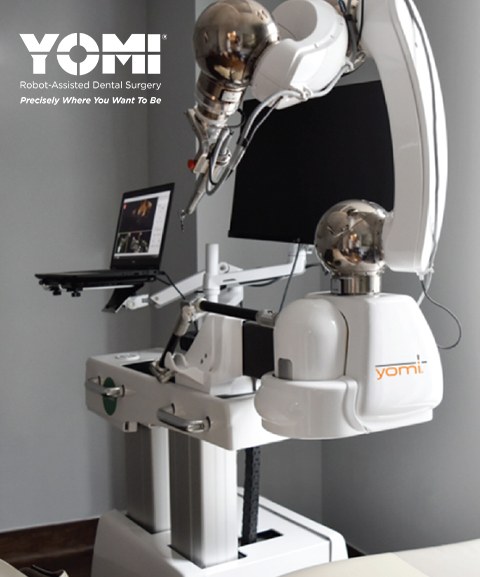 Robots have been utilized in major surgery for years because they allow doctors to work faster and more accurately while also making procedures less invasive. Thankfully, this approach has now come to dentistry in the form of the Yomi Robot. It's able to place dental implants with extreme precision while minimizing any trauma to the surrounding tissues, reducing post-treatment discomfort, bleeding, and swelling to the point of not existing. It also enables Dr. Ross to complete more phases of care in a single appointment to help patients save time.
Learn About Yomi Robot Implant Dentistry
Laser Periodontics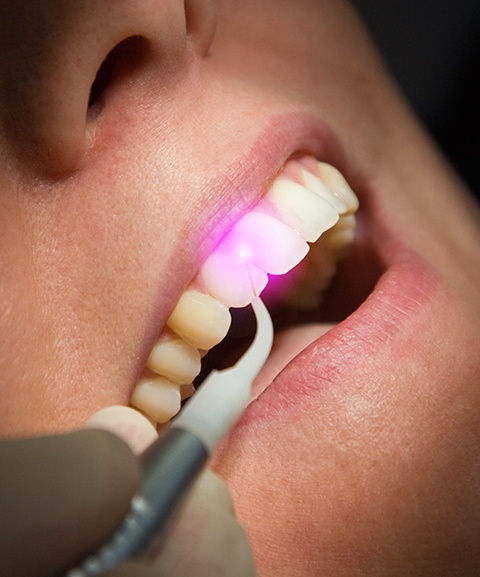 Back in the day, if a patient needed treatment for advanced gum disease, their dentist would have to perform a minor surgery, in which they made a small incision in the gums and pulled them away from the teeth so plaque and tartar could be removed from the roots. Now, fortunately, Dr. Ross can achieve the same results much less invasively using dental lasers. These instantly vaporize harmful oral bacteria found deep below the gum line without requiring surgery, and because the instrument cauterizes while it works, most patients don't even need local anesthetic to remain completely comfortable while in the chair.
Digital X-Rays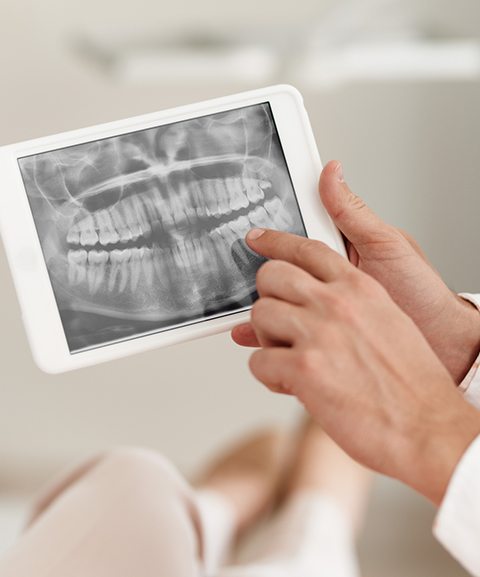 Digital X-rays offer several advantages when compared to traditional film radiography. For one, the images show much more detail, making it easier for us to spot potential issues and plan procedures. They can also be developed in seconds, meaning we can go over a patient's X-rays with them right after they've been captured. And, they are safer as well, as they expose patients (and our team!) to 90% LESS radiation.
Cone Beam CT Scanner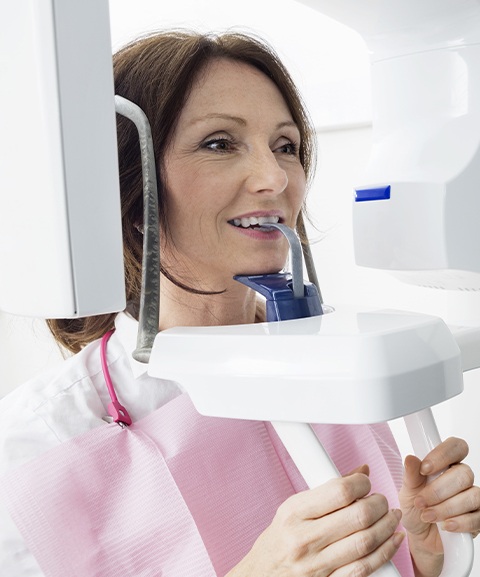 Treatment planning is extremely important before performing a complex procedure like dental implant placement, and rather than relying on regular X-rays, Dr. Ross likes to utilize a CBCT scanner. This device is able to create a highly-detailed 3D model of not just the teeth, but the jawbone, nearby joints, and other supporting structures as well. He can use it to determine the thickness of the jawbone in certain areas to find the perfect location for a patient's new teeth that will guarantee a successful outcome.