Robot-Assisted Implant Dentistry – Mayfield Heights, OH
Introducing a New Way to Place Implants
The ideal dental implant is one that has been placed and restored so perfectly that it's virtually impossible to tell the difference between it and a real tooth. To make this a reality, it's essential for periodontists to embrace the latest technology, and Dr. Ross is proud to do just that by introducing the Yomi robotic-assisted guidance system to his periodontal office. Get in touch with Ross Periodontics today to learn more about unique, state-of-the-art robot-assisted implant dentistry in Mayfield Heights, OH.
Why Choose Ross Periodontics for Robot-Assisted Implant Dentistry?
First Practice in Ohio to Utilize Robot-Assisted Implant Dentistry
All Implant-Related Procedures Are Digitally Planned
Experienced, Board-Certified Periodontist
What is Robot-Assisted Implant Dentistry?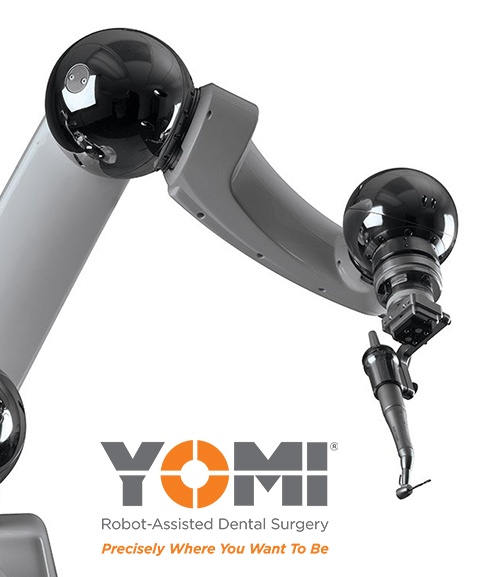 The Yomi system consists of a robotic arm and a real-time visual guidance system. Thanks to the advanced software that the device uses, we can scan your mouth, plan the procedure, and perform the surgery all on the same day. The arm keeps track of your movement so that it can adjust its position to avoid damaging nerves, sinuses, or other anatomical structures. The guidance of the arm makes it easier to be as accurate as possible with implant placement.
Benefits of Robot-Assisted Implant Dentistry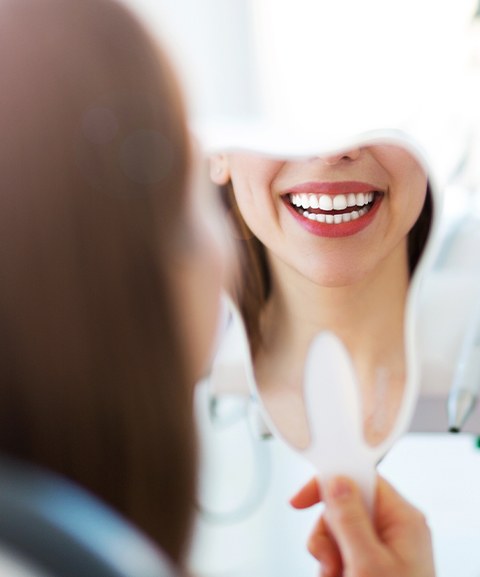 Efficiency: Enhanced planning software makes same-day implant surgery possible in certain cases, meaning you won't have to wait for weeks before receiving your new teeth.
Minimally Invasive: The precision of Yomi makes it possible to make much smaller incisions and avoid the use of sutures.
Accuracy: With Dr. Ross's experience and the help of the robotic-guided system, the risk of complications is kept to a minimum as it is easier than ever to place implants exactly where they need to go.