Cosmetic Periodontics – Mayfield Heights, OH
The Key to Beautiful, Healthy Gums
White teeth aren't the only key ingredient to a dazzling smile. The gums framing your grin also play an important role. Too much gum tissue can end up hiding parts of your teeth, making them look overly short as a result. Excess tissue can also get in the way of crowns and other restorations used to improve the appearance of your teeth. If you're unhappy with what you see in the mirror and think your gums might be part of the problem, call Dr. Ross today and start learning about your options for cosmetic periodontics in Mayfield Heights, OH!
Why Choose Ross Periodontics for Cosmetic Periodontics?
Gentle, Laser-Assisted Gum Procedures
Friendly Approach That Keeps You Informed
High-Quality Treatment Plans Based on Comprehensive Exams
Cosmetic Periodontal Surgery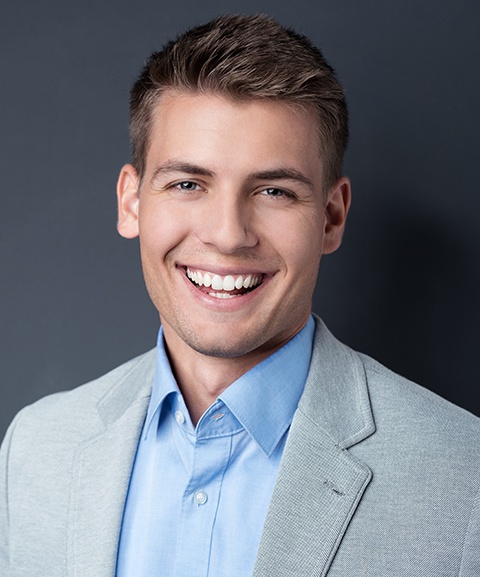 Check your teeth; how long do they look when you pull your lips back to smile? Do they all appear to be the same, uniform length, or are there teeth that seem particularly longer or shorter than others? Some cosmetic problems are a result of gum tissue being lost while others are due to an excessive amount of tissue. We can recommend different kinds of periodontal surgery to adjust your gum line so that the final result looks beautiful and balanced.
Gum Grafting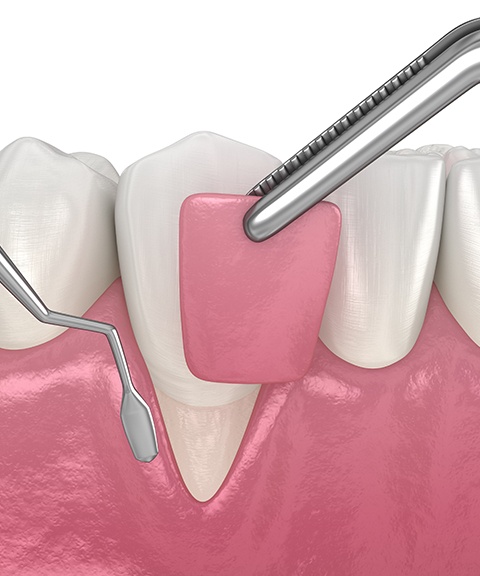 When the gums pull back from the teeth, this can expose the roots, which can lead to health issues in addition to cosmetic concerns. To fix this problem, we can remove a small amount of skin from the roof of your mouth and attach it to the recessed gum tissue. After a while, the graft will join with the rest of the surrounding tissue and blend right in, leaving you with a natural-looking smile enhanced by an even gum line.
Aesthetic Crown Lengthening & Recontouring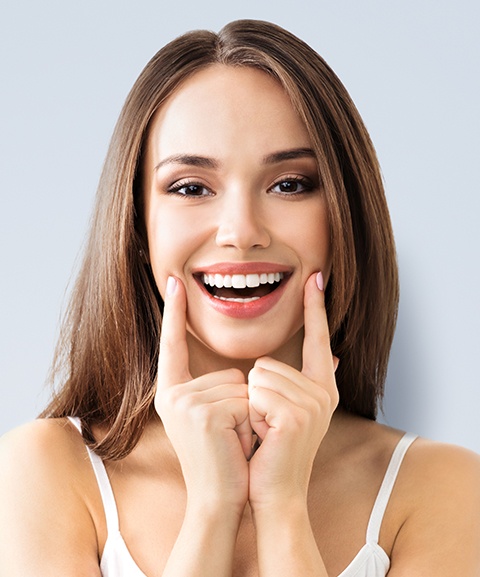 There should only be a small amount of gum tissue visible whenever you smile; if there's too much, you have what is known as a "gummy" smile. Fortunately, we can expose more of the hidden enamel by removing any unneeded tissue. By using a soft-tissue laser for this procedure, we can shorten the amount of time spent recovering afterward. Reshaping the gums this way can also make room for a dental crown or veneer to be placed.
Learn More About Aesthetic Crown Lengthening & Recontouring
Perio Plastic Surgery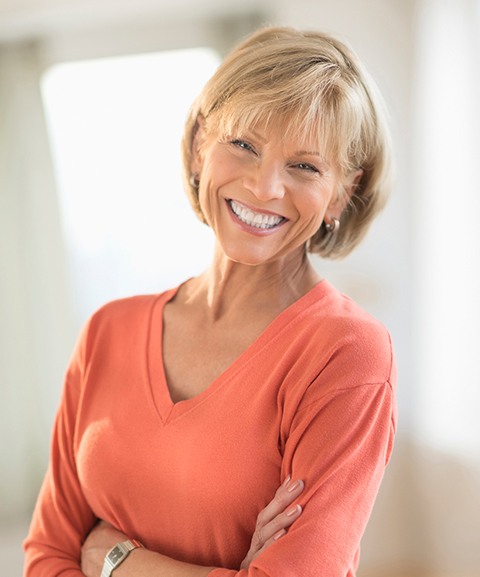 When it comes to cosmetic dentistry, periodontists should be thought of as plastic surgeons due to the nature of the corrections they can make. Crown lengthening and gum graft surgery are both considered forms of plastic surgery. Dr. Ross can address a wide variety of aesthetic flaws, such as correcting indentations in the gums and jawbone that might form after a tooth is lost. Of course, the only way to know which procedure is right for you is to have an examination done.