Dental Implants – Mayfield Heights, OH
Setting a Strong Foundation for a New Smile
Sometimes a tooth is knocked out and can't be replanted, or it might have to be removed for the good of your oral health. The question is, what do you do once it's gone? There are a few different tooth replacement options to explore, but only one will restore the missing tooth's entire structure, roots and all – and tooth replacement using dental implants in Mayfield Heights, OH is a solution that a periodontist such as Dr. Ross is extremely skilled at providing. Get in touch with Ross Periodontics today to learn more about dental implants and how they can be used to completely restore your smile.
Why Choose Ross Periodontics for Dental Implants?
Clearly Explained Treatment Plans
State-of-the-Art Robot-Assisted Procedures
Board-Certified Periodontist
What is a Dental Implant?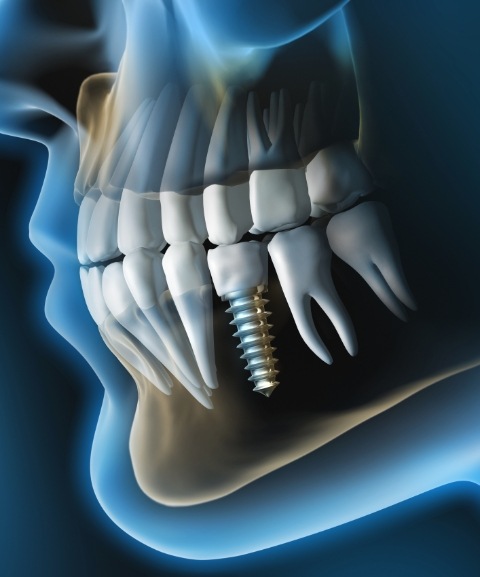 A dental implant is not actually a prosthetic tooth; it is the "root" for a new tooth to rest on. It will normally be made out of titanium and shaped like a screw. What's unique about it is that unlike other forms of tooth replacement, it is placed directly into the jawbone itself. This helps the crown, bridge, or denture that is attached to it stay firmly in place and not slip.
Benefits of Dental Implants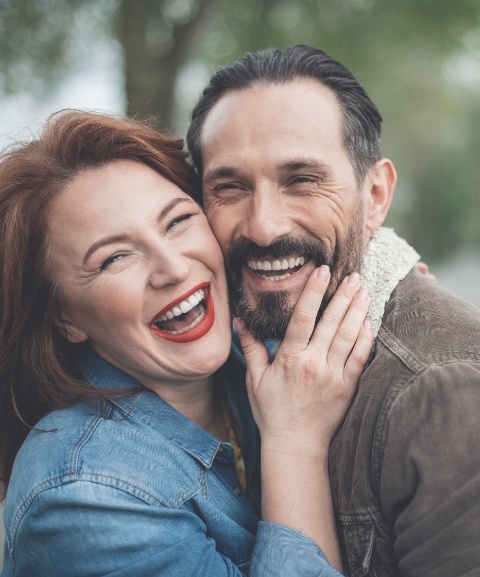 Stability: Supported by your jawbone, dental implants have a strength and stability that is only rivaled by natural teeth.
A Healthy Jaw: Dental implants work to prevent the bone resorption that normally occurs after teeth are lost; in other words, they stop nearby bone tissue from breaking down.
Stronger Bite: Implants improve the chewing power of your new teeth so that you can enjoy tougher foods that might be difficult to eat with traditional dentures.
Long-Lasting: Dental implants often last for 30 years or more.
Are Dental Implants Right for You?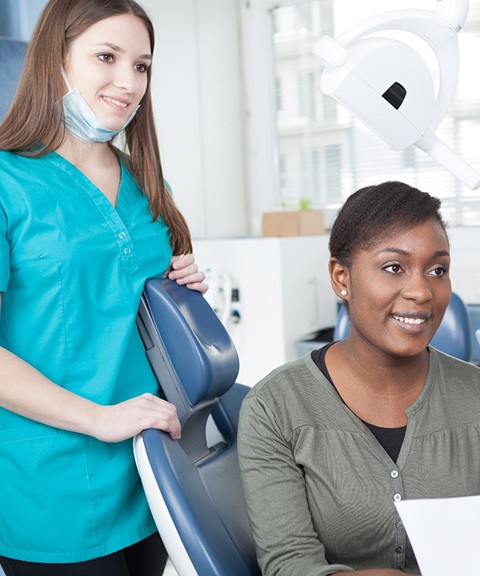 If you're missing any number of teeth and want the best replacement that modern dentistry has to offer, you should definitely ask Dr. Ross about implants.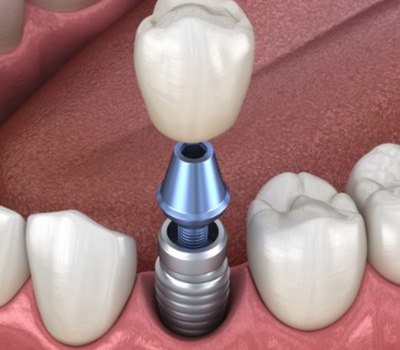 Missing One Tooth
After an implant is placed in your mouth, a process called osseointegration will take place. The bone and metal will fuse together, essentially making the implant post a part of your body. After a few months, you'll be ready to receive a custom-made dental crown; the end result will be a brand-new artificial tooth that looks, feels, and functions like the real thing.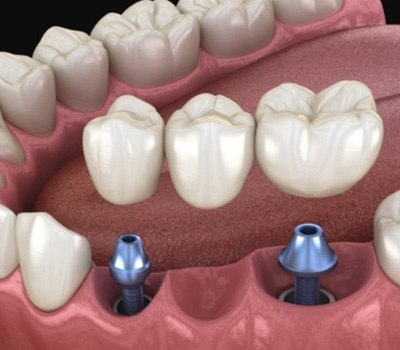 Missing Multiple Teeth
Dental bridges often come to mind when thinking about replacing multiple teeth in a row. A typical bridge sits on natural teeth that have been filed down slightly (meaning small amounts of enamel have been removed). However, you can save your natural tooth structure by having a bridge placed on a pair of dental implants that brings back one to three consecutive teeth.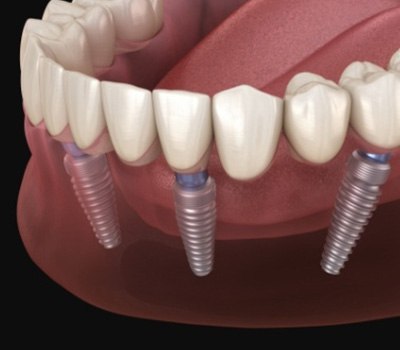 Missing All Teeth
Even an entire arch of new teeth can be supported by dental implants. Generally speaking, it takes about 4 to 8 posts to hold full dentures in place, although the exact number depends on the size and shape of your jaw. Normally, the dentures will be fixed in place and cannot be easily removed; this means that you don't have to worry about taking them out of your mouth to clean them.
Yomi Robot-Assisted Implant Dentistry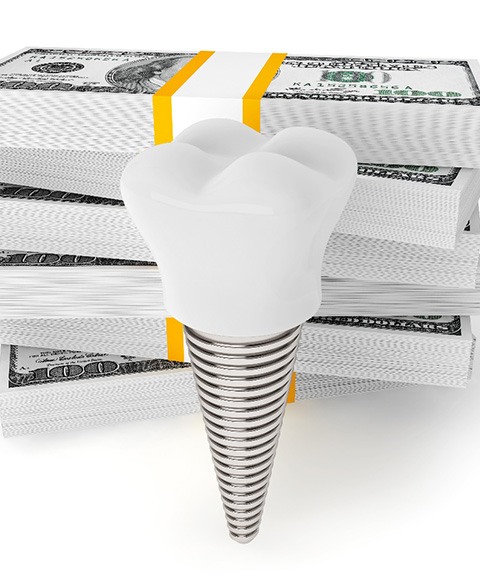 High-quality surgery depends on two things: the skill of the surgeon and the technology they use to perform the procedure. To place implants with the most precision possible, Dr. Ross is pleased to introduce the Yomi robotic-assisted guidance system to our periodontal office. A real-time visual guideline lets him keep a careful eye on his progress throughout the procedure, and the robot's tracking arm can move along with the patient to ensure the best possible accuracy.
Learn About Yomi Robot-Assisted Implant Dentistry
Advanced Dental Implant Periodontal Procedures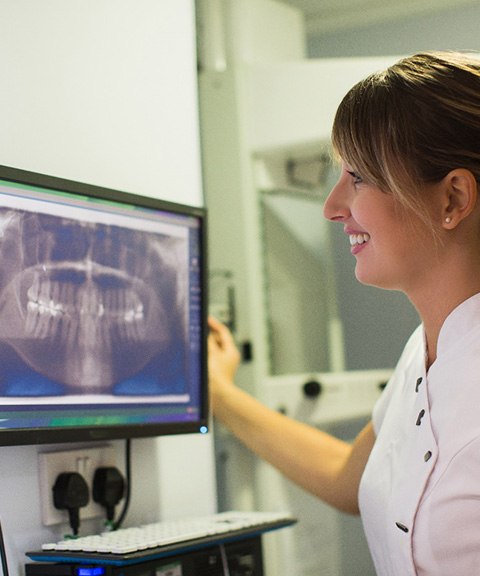 Do you not have enough bone tissue in the appropriate areas of your jaw to safely support a dental implant post? Not every dental implant process is the same; sometimes additional steps are needed in order to keep the risk of failure to an absolute minimum. Dr. Ross can explain these advanced procedures and why they might be needed during your initial consultation.
Learn About Advanced Dental Implant Periodontal Procedures
Cost of Dental Implants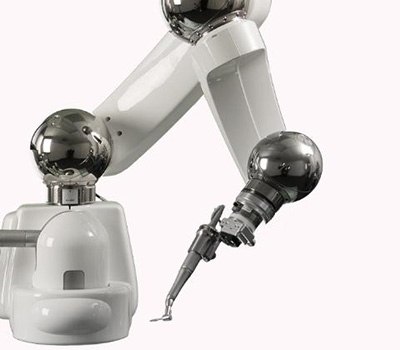 Before you agree to have dental implant surgery performed, we'll make sure that you completely understand the costs involved. You'll have to pay for each individual implant post, a specific kind of restoration (a crown, bridge, or denture), and each procedure related to the implant process (which may or may not include bone grafting, periodontal therapy, or extractions). At your initial consultation, we'll also discuss how you can use your insurance and sign up for financing to make your new teeth easily affordable.
Dental Implant FAQs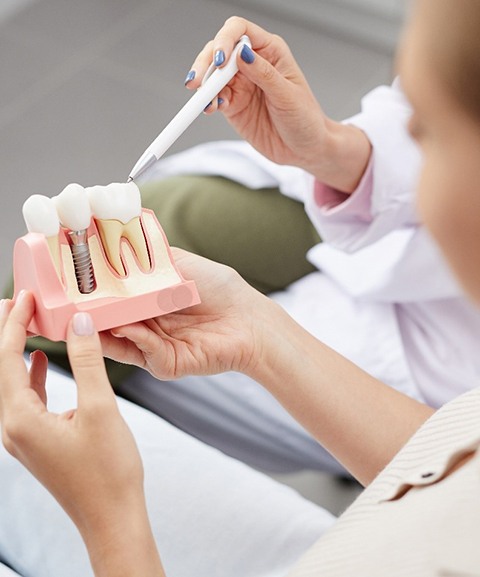 If you are missing one or more teeth, it is certainly worth your time to talk to Dr. Ross about rebuilding your smile with dental implants in Mayfield Heights. However, before you schedule your consultation, you might have questions about the treatment and what you can expect from it. That is why we have compiled the following brief list of FAQs. If you don't see the information you were hoping for, please contact our team directly.
Is It Painful to Get Dental Implants?
During the implant surgery itself, you should feel little to nothing. Not only will your mouth be numb, but your periodontist in Mayfield Heights also offers various levels of sedation, including powerful IV sedation. You can expect to be totally relaxed during your procedure. After the surgery, some soreness and swelling are normal. However, as long as you follow Dr. Ross' postoperative instructions, you can expect a recovery that is as comfortable and smooth as possible.
What Can I Expect During My Recovery?
Many patients are feeling well enough to return to work within a day or two of their surgery. You'll need to temporarily stick to a soft diet so you do not irritate your surgical sites. Foods like soup, applesauce, and even ice cream (without any hard extras) are suitable choices. If you have any questions or concerns during your recovery, Dr. Ross and our team are always ready and willing to help.
Are Dental Implants Safe?
Dental implants carry very few risks. Most implants are constructed out of a titanium alloy, which works very well within the human body and almost never causes an allergic reaction. As long as you follow instructions for preventing infections around the dental implants, you can be confident that your treatment will bring you decades of worry-free smiles.
How Successful Are Dental Implants?
Estimates regarding the success rate of dental implants vary. However, research consistently shows that for the majority of patients, the treatment is a resounding success. In fact, according to one estimate, the success rate is close to 98 percent! Of course, many factors have a share in determining whether implants are successful, two of which are the skill of the implant dentist in Mayfield Heights who inserts the implants and the technology they use.
Dr. Ross has undergone advanced training that equips him to approach even the most complex implant cases with confidence. Moreover, he is one of only a handful of periodontists who uses the advanced Yomi robot to aid in the precise placement of implants. His skill and technology combine to minimize the risks around dental implants and maximize the treatment's chances of long-term success.