Gummy Smile Correction – Mayfield Heights, OH
Say Goodbye to Overgrown Gums
If more than a few millimeters of gum tissue are visible when you smile, you have what is commonly referred to as a "gummy smile." This common problem can make your teeth appear disproportionately short and stubby. Fortunately, Dr. Ross can address this issue via gummy smile correction in Mayfield Heights (also known as gum recontouring, aesthetic crown lengthening, or a gingivectomy). Below, learn more about this transformative and minimally invasive procedure.
Why Choose Ross Periodontics & Dental Implants for Gummy Smile Correction?
Highly Trained Periodontist
Laser-Based Treatment for Comfort and Precision
Natural-Looking Results
How Does the Procedure Work?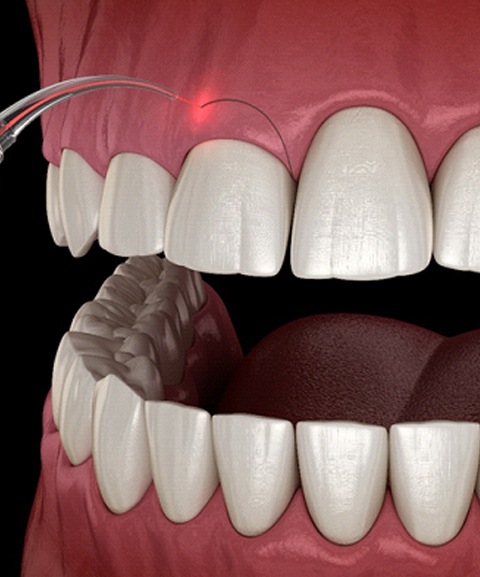 During the gum recontouring procedure, Dr. Ross uses a soft tissue laser to gently trim away excess gum tissue, thereby revealing more of the dental structure beneath it. The laser minimizes bleeding and inflammation, and it enables Dr. Ross to make the most precise incisions possible. The procedure is fast and does not always require local anesthesia. Afterward, it is normal to experience some soreness in the gums, but that tends to subside fairly quickly.
In some cases, crown lengthening involves more than simply removing excess gum tissue. It might also require that Dr. Ross slightly reshapes the bone around your teeth. If that will be necessary in your case, you can expect our team to be candid with you about all the details of your recommended procedure.
Am I a Candidate for Gummy Smile Correction?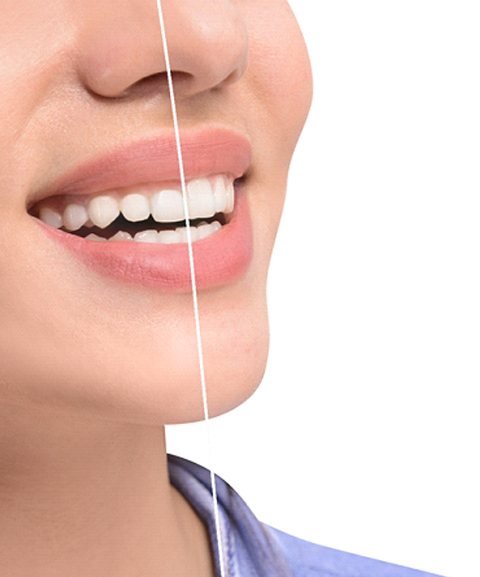 Gum recontouring may be right for you if:
Excess or uneven gum tissue makes you self-conscious about your smile. Many people undergo aesthetic crown lengthening purely because they want to change their smile's appearance — and that's perfectly okay.
You are thinking about getting veneers or you require a dental crown. Extra gum tissue can interfere with your dentist's ability to bond restorations to your teeth, so gum recontouring may be a required preliminary procedure.
Your extra gum tissue is endangering your oral health. Overgrown gums may be more likely to trap food and bacteria beneath them, which can increase your risk of gum disease and tooth decay.
Benefits of Gummy Smile Correction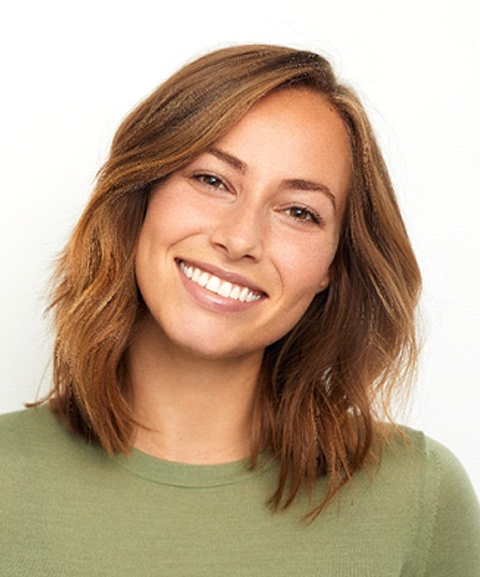 Some of the top benefits of gummy smile correction include:
The results are permanent. With very few exceptions, patients enjoy long-term results from their gum recontouring treatment. Your gums are unlikely to regrow and once again interfere with your smile's beauty.
The results are natural-looking. As a gum specialist, Dr. Ross is highly qualified to create a gumline that serves as the perfect, natural-looking frame for your teeth.
Laser-based treatment is minimally invasive. Some dental practices still use old-fashioned scalpels for gum recontouring, but Dr. Ross uses lasers to make sure patients enjoy the most comfortable treatment possible.
Insurance might help you pay. If the reason for your procedure is to support or improve your oral health, it is possible that your dental insurance will cover part of its cost.
Would you like to learn more about how you can achieve your ideal gumline? Contact us today to ask questions or schedule a consultation with Dr. Ross.