Periodontal Therapy – Mayfield Heights, OH
Save Your Smile from Gum Disease
The symptoms of gum disease usually start very subtly. You may notice that your gums are looking a little redder than usual, or you might find blood on your toothbrush regularly. The condition may seem relatively harmless at first, but left untreated, it can threaten your smile as well as your overall health. Dr. Ross can use the latest techniques and technologies for periodontal therapin in Mayfield Heights, OH to fight even the most complex cases of gum disease. If there's something wrong with your gums, give us a call today!
Why Choose Ross Periodontics for Periodontal Therapy?
Soft Tissue Laser for Advanced, Comfortable Treatment
Minimally Invasive Procedures
Treatments Based on Expertly Performed Comprehensive Exams
Complete Periodontal Diagnostics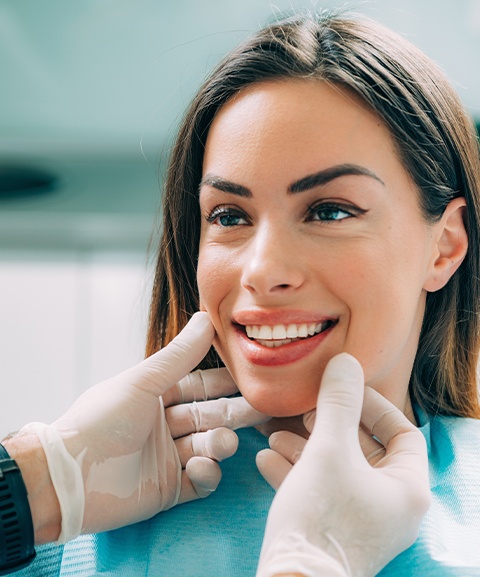 An accurate diagnosis is essential for determining the right treatment plan. We'll carefully review your medical history to look for factors (such as smoking) that could be contributing to your periodontal disease before we examine your mouth for plaque and tartar buildup. We'll also need to check the pocket depth of the space between your gums and teeth; deeper pockets generally point towards advanced gum disease. Finally, we'll need to take X-rays to see if you've developed any bone loss.
Non-Surgical Periodontal Therapy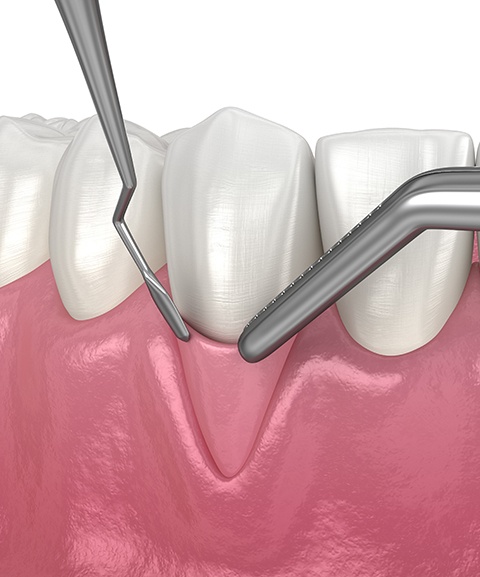 The American Academy of Periodontology recommends that periodontists always employ the least invasive yet effective treatments possible. Thus, Dr. Ross will do his best to remove the bacteria causing your infection without the use of surgical procedures. In some cases, gingivitis (the earliest form of gum disease) can be completely reversed with a simple dental cleaning and improved oral hygiene habits. For more advanced cases, a special kind of cleaning known as scaling and root planing can help stop an active infection.
Scaling & Root Planing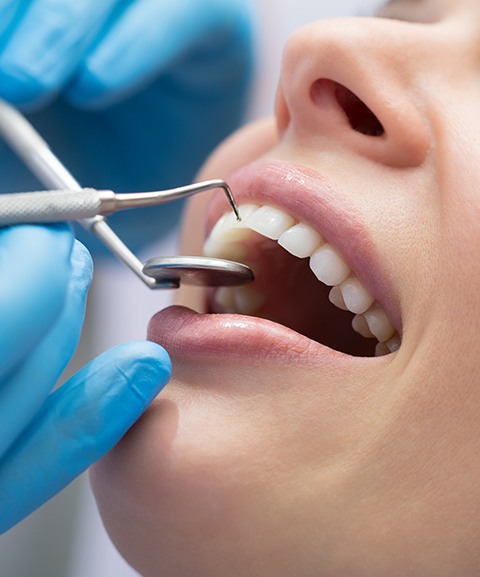 Plaque and tartar (or calculus as it's sometimes referred to) need to be removed from any gum pockets that have appeared in your mouth. The process of removing these harmful substances from around and below the gum line is known as scaling. Afterward, the roots of the teeth might be a little rough, which can interfere with the reattachment of the gums. The process of smoothing out these roots to encourage healing is called root planing.
Minimally Invasive Periodontal Surgery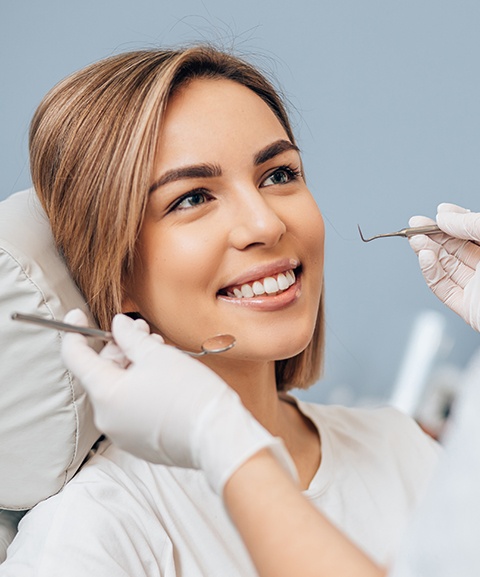 When scaling and root planing alone (or combined with antibiotics) aren't enough, we'll likely need to consider a form of surgery. Even then, the techniques we use will be designed to be as minimally invasive as possible. Soft-tissue lasers let us remove infected gum tissue and sterilize the area while also limiting the amount of bleeding that occurs. This approach also allows us to be extremely precise so that we don't remove more tissue than we need to.
Osseous Surgery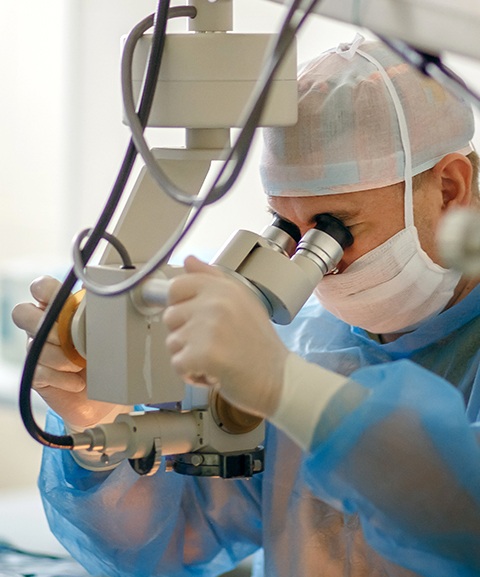 The goal of osseous surgery is the reduce the depth of any pockets that have formed as a result of gum disease. Usually, the space between your gums and the base of your teeth should be less than 2 to 3 millimeters; gum disease can increase it to over 5 millimeters. Osseous surgery can reduce the depth of these pockets by removing harmful bacteria, smoothing down areas where the bone shape has become irregular, and using techniques such as bone grafts to help damaged bone tissue regenerate.
Oral Cancer Screening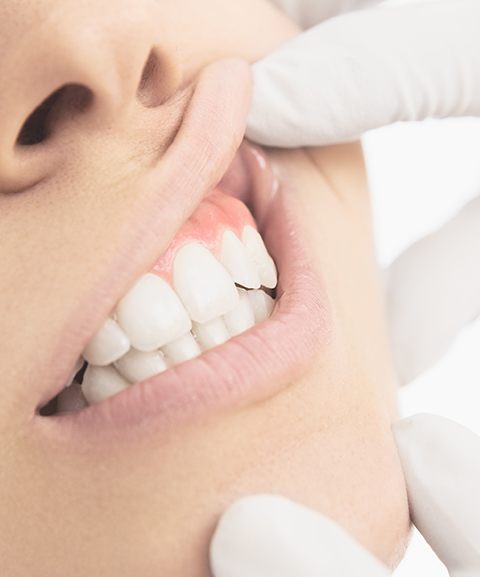 Oral cancer is far more deadly when it goes undetected for too long. While we're examining your mouth, we'll also look for potentially dangerous symptoms such as unusual lumps or spots on the lips, gums, tongue, insides of the cheek, roof of the mouth, and back of the throat. If we find anything, we can help you make arrangements to get a proper diagnosis that (if necessary) will be followed by effective treatment.