January 11, 2023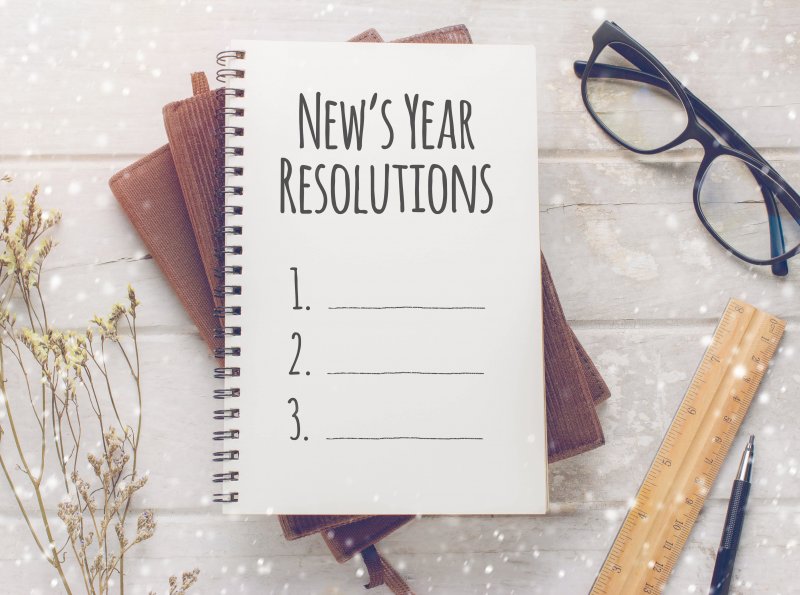 It's January now, so 2023 has officially arrived! As such, you may be thinking of good ways to kick-start the new year. Perhaps you plan to learn a new language, lose weight, etc. Whatever your goals, though, now is a good time to improve your oral health. Doing so in the early months lets you enjoy great teeth during the later ones. If you'd like, your local dentist can even make the process smoother. Here, then, is a summary of five New Year's resolutions for a healthier smile.
Floss Daily
Many remember to brush their teeth, but the same isn't always true of flossing. Viewing the latter as pointless or annoying is easy, especially if you have a long day.
Still, the fact remains that you should floss your teeth daily. The habit greatly reduces your risk of gum disease and tooth decay. Therefore, remember to make it a part of each morning or evening's oral routine.
Brush the Full Two Minutes
You'd also get stronger teeth in 2023 if you brush for the full two minutes. When you meet that brushing time, you remove more plaque and bacteria from your mouth.
As it happens, there are various ways to make the two-minute timing easier. One is to use an actual timer when you brush. On the other hand, you could also sing a timing song.
Quit Smoking
You likely already know that smoking is bad for your health. However, were you aware the practice harms your mouth too? It discolors your pearly whites and increases your gum disease and tooth loss risk.
Needless to say, giving up smoking is a great resolution for oral health. Keep in mind, however, that it's also one of the hardest to keep. As such, talk to your local dental practice about ways to make it easier.
Cut Down on Snacking
Even if your snacks aren't sugary, they can still harm your teeth. Eating between meals gives oral bacteria a chance to produce tooth-eroding acids. From there, you could suffer tooth decay, cavities, and worse.
So, try to cut out snacking as one of your resolutions. Both your smile and your waistline will thank you for it!
Drink More Water
A dry mouth is surprisingly bad for your teeth and gums. When you have one, it means you lack saliva to wash away harmful bacteria. The condition can thus increase the risk of cavities.
To keep a dry mouth at bay, resolve to drink more water. Doing so all day long will maintain a moist oral cavity!
Good oral health is always worthwhile, and it's reachable. Use the above resolutions, then, to achieve it in 2023!
About the Practice
Ross Periodontics & Dental Implants is based in Mayfield Heights, OH. Led by Dr. Jonathan Ross, our practice strives to give you healthy gums and great tooth replacements. To that end, we offer periodontal therapy, laser periodontics, and even dental implants. Our team is even equipped to perform sedation dentistry and tooth extractions. For more information or to book a visit, reach us on our website or by phone at (231)-563-6878.
Comments Off

on Great Oral Health Resolutions for the New Year
No Comments
No comments yet.
RSS feed for comments on this post.
Sorry, the comment form is closed at this time.