August 15, 2021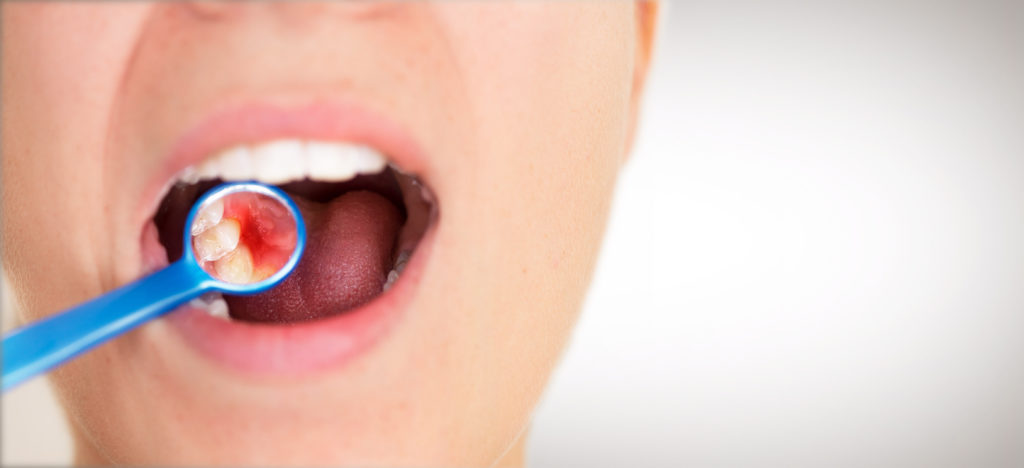 About 29.1 million people in the United States currently have diabetes; that's around 9.3% of the population, and over a million new cases are diagnosed every year. If you have this condition, you may start to see problems in different parts of your body – including your mouth. Gum disease as be called the fifth complication of diabetes; essentially, if you're already diabetic, then you could be at a higher-than-average risk for infected gums. Understanding how diabetes in Mayfield Heights can lead to oral health issues can leave you better equipped when it comes to protecting your gums.
How Diabetes and Gum Disease are Linked
Diabetes is a disease where blood sugar levels are too high and your body is unable to make enough insulin to metabolize it. Untreated diabetes can cause the blood vessels to thicken, reducing the flow of blood to your mouth. This causes the gums and bone to weaken, making them more susceptible to infection. Furthermore, high blood sugar levels in the mouth can promote the growth of bacteria, which can easily lead to gum disease.
Even worse, an infection in your gums can actually make your diabetes even worse. Studies show that it is harder for patients with gum disease to control their blood sugar levels. In other words, if diabetes leads to gum disease, it can create a cycle where both conditions feed off each other and grow even worse over time.
How to Avoid Gum Disease with Diabetes
You need to get your diabetes under control as tightly as possible if you want to protect your gums. Talk to your doctor about the different treatments and strategies that are available for managing blood sugar levels. In the meantime, you should be extra vigilant in matters of oral health. The following tips can help you minimize the risk of gum disease even with diabetes:
Brush your teeth and gums for two full minutes at least twice every day. Make sure you reach all of your teeth, and don't overlook the gumline.
Floss daily between every tooth to remove hard-to-reach plaque and tartar. Be very gentle to avoid bleeding.
Stay away from sugary foods and beverages that can encourage the growth of the oral bacteria associated with gum disease.
Keep your tongue clean, as bacteria can still accumulate on it and be transferred to the gums.
Visit your dentist at least twice a year, or more often if they determine that it's necessary to keep your gums healthy.
Both diabetes and gum disease can be devastating to your overall health, but fortunately they can both be managed if you take the right steps. Talk to your doctor and dentist today; they can help you put together a health action plan for dealing with both conditions.
About the Author
Dr. Jonathan Ross entered the healthcare field in the 90s. He developed an interest in dental implants, bone regeneration, and periodontal plastic surgery, and as a result he decided to specialize in periodontics. He makes sure to stay on the cutting edge of periodontics so that he can offer the best possible solutions for gum disease. To schedule an appointment with Dr. Ross at Ross Periodontics and Dental Implants, visit his website or call (440) 461-6008.
Comments Off

on Protecting Your Gums When You Have Diabetes
No Comments
No comments yet.
RSS feed for comments on this post.
Sorry, the comment form is closed at this time.