December 8, 2020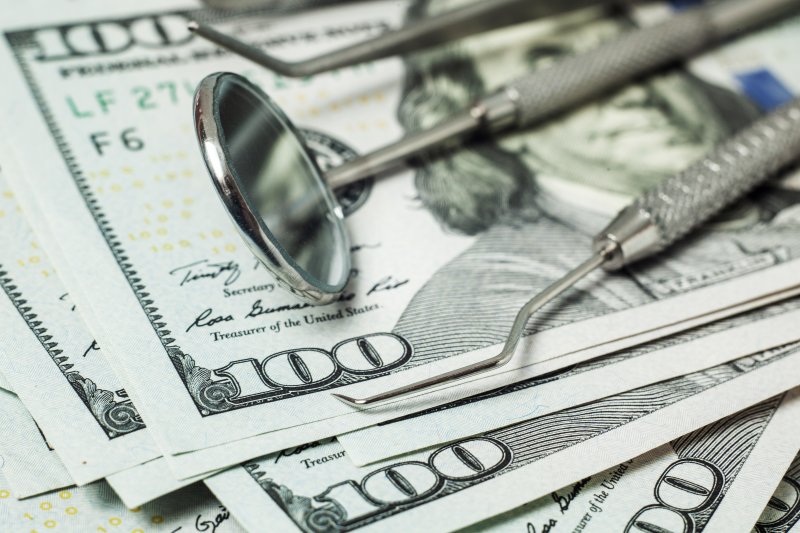 Many people stop visiting the dentist twice a year in an effort to save money. Ironically, this decision could end up being a very expensive one later down the line once they develop gum disease that goes untreated for far too long. It's a fact that if you want to save money on dental care, you need to take a preventive approach – and that's especially true if you rely on dental insurance to pay for your treatment. Read on to learn about how dental insurance can help you avoid gum disease in Mayfield Heights while also helping you protect your bank account.
How Do Dental Insurance Benefits Help You Save Money?
Dental insurance plans are different from medical insurance plans. Instead of simply providing funds for you to fall back on in the worst-case scenario, dental insurance is constructed in a way to encourage you to seek preventive care in the form of regular checkups and cleanings. The reason is simple: if you pay for preventive treatments now, then minor oral health issues won't turn into larger ones that require more complex (and expensive!) treatments.
Why are Regular Checkups So Important for Preventing Gum Disease?
The appointments that your insurance plan helps pay for are a prime opportunity for your dentist to look for warning signs of gum disease. In many cases, gum disease starts off so mild that you may not even notice that anything's wrong in your mouth at all. However, given enough time, it can develop into a full-blown infection that could cause your teeth to fall out entirely. Regular checkups give your dentist a chance to find areas where bacteria has accumulated and clean them thoroughly long before serious damage is done. In short: the earlier that gum disease is dealt with, the less of a headache it will be to deal with later.
Getting the Most Out of Dental Insurance
In addition to attending your regular preventive visits, there are a few other things you should keep in mind when deciding how best to use your dental insurance to protect your gums and the rest of your mouth:
If you don't use the entire annual maximum, you'll lose whatever money's left over once your plan resets. Keep that in mind when scheduling multiple treatments near the end of the year.
You need to meet your deductible for the year before your plan is willing to pay for anything.
Not all plans offer the same kind of coverage, so talk to your provider to confirm whether or not they'll help pay for certain kinds of treatment.
With the above tips, you'll be able to create a dental treatment plan that will save you money while you're also saving your smile! Be sure to talk to your dentist about other ways to maximize dental insurance in Mayfield Heights.
About the Author
Dr. Jonathan Ross became a periodontist as part of his desire to enter the healthcare field. He soon discovered his passion for periodontal services such as gum disease therapy, and today he helps his patients at Ross Periodontics and Dental Implants enjoy healthier, stronger smiles. If you have concerns about gum disease or paying for periodontal therapy, get in touch with him through his website or by calling (440) 461-6008.
Comments Off

on How to Prevent Gum Disease and Save Money Through Dental Insurance
No Comments
No comments yet.
RSS feed for comments on this post.
Sorry, the comment form is closed at this time.