June 13, 2023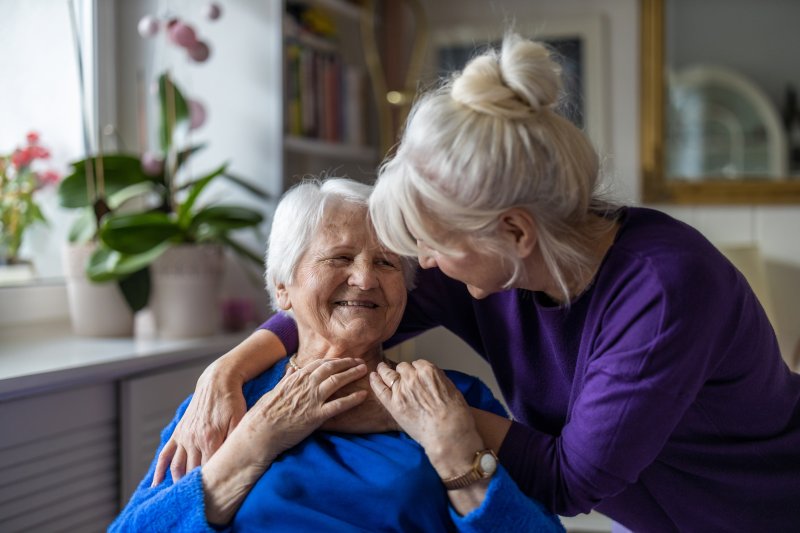 Even if you typically brush and floss your pearly whites every single day, you probably don't realize how you're protecting yourself from Alzheimer's disease. Does this seem too good to be true? Even so, modern research is showing more evidence of a connection between your smile and cognitive health. Since it's June—also known as Alzheimer's & Brain Awareness Month—here's how cleaning your mouth can help your brain in the process!
The Connection Between Your Mouth & Mind
When you think about it, your brain isn't too far away from your smile. Since both are extremely important for your overall health, scientists have performed numerous studies over the years regarding these regions. Much of their research has found that some of the same kinds of bacteria related to gum disease—specifically porphyromonas gingivalis—are typically found in the minds of those who are suffering from Alzheimer's disease.
Though there isn't an exact causation between this type of germ and cognitive condition, the link is very compelling to the majority of healthcare professionals. It's also for this reason that they recommend providing exceptional oral hygiene to patients to help lower their chances of developing Alzheimer's disease. This area of study is relatively new, but the scientific community is finding the implications promising. If it turns out that this bacteria leads to or makes a person vulnerable to Alzheimer's, there are plenty of methods to prevent the issue from starting.
Ways to Keep Your Mind & Your Smile Safe
With this knowledge, you're likely wondering what steps you can take to keep your brain and smile safe. Thankfully, you can do this by simply implementing good oral hygiene habits in your daily life. Not only will you protect your teeth and gums from harmful germs, but you'll also help preserve your brain in the long run. According to the American Dental Association, you should:
Brush twice a day with fluoridated toothpaste
Floss every evening or after meals
Minimize how often you consume sugary foods
Avoid using alcoholic mouthwash
Visit your dentist for regular checkups and cleanings, especially if you have symptoms of gum disease (like sensitive, red, or swollen gums)
Although it isn't established yet that gum disease leads to Alzheimer's, taking care of your smile is essential for avoiding dental and possibly cognitive problems down the road. Speak with your dentist, and they'll be happy to help you maintain a healthier mouth.
About the Author
Dr. Jonathan Ross is an accomplished periodontist and has been delivering excellent care for well over a decade. He regularly undergoes continuing education every year and is a member of several organizations, such as the American Dental Association and the Southern Academy of Periodontology. If you'd like to know more about caring for your gum health, visit his website or call him at 440-461-6008.
Comments Off

on Can Cleaning Your Smile Protect Your Mind?
No Comments
No comments yet.
RSS feed for comments on this post.
Sorry, the comment form is closed at this time.