Advanced Dental Implant Procedures – Mayfield Heights, OH
Helping You Prepare for Implant Placement
Getting dental implants is different for every patient, so some will require more steps in the process than others. There are many reasons – such as a lack of bone in your jaw – why you might not be able to get implant posts right away. If Dr. Ross notices a potential complication, he can use one of the following advanced dental implant procedures in his Mayfield Heights, OH periodontal office to address the problem and pave the way for your new, stable smile. Call us today to take the first step toward getting implants that will last for decades.
Why Choose Ross Periodontics for Advanced Dental Implant Procedures?
Entire Implant Process Completed Under One Roof
Comprehensive Exams Tell Us What You Need
Only Practice in Ohio That Offers Robot-Assisted Implant Placement
Tooth Extractions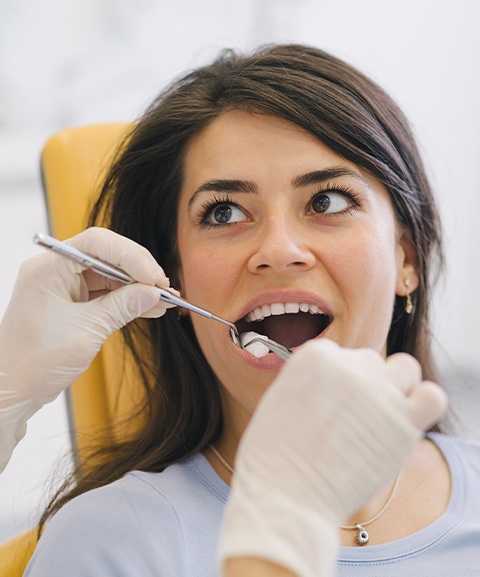 An extraction might be performed for a couple of different reasons. A tooth might pose a health risk to the rest of your mouth. In other cases, such as when you're receiving an implant-retained denture, some remaining teeth may be removed to make room for the new prosthetic.
3D Imaging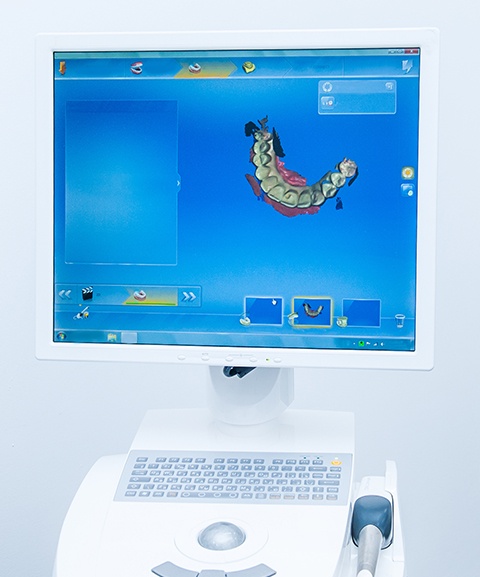 Before we insert dental implants into your jaw, we need to gather as much information as possible about the structure and density of the underlying bone as well as the soft tissues and nerves in the area. A regular X-ray won't show us all of the details we need for a successful procedure; instead, we use a 3D imaging system that allows us to make highly accurate diagnoses and place your implants exactly where they need to go.
Bone Regeneration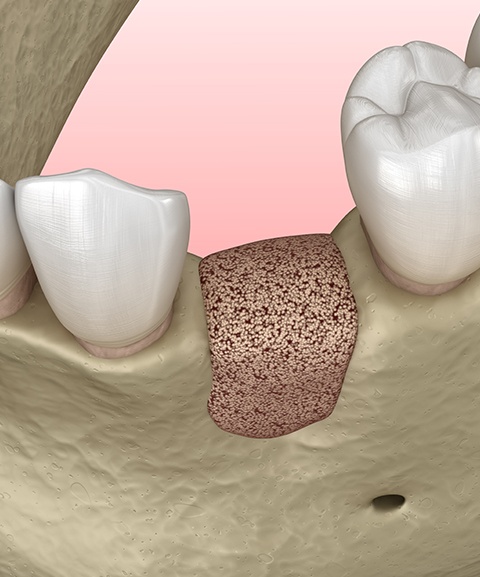 A healthy jaw is necessary to support dental implants. However, the bone will start to break down after you've lost your teeth (or if you've suffered from severe gum disease). To reverse this type of damage, we can perform a special form of oral surgery called bone regeneration. Bone tissue taken from elsewhere in your body (or from a donor) is inserted into the jaw and is left to grow. It will eventually mesh with the surrounding bone and strengthen it so it's viable for implant placement.
Ridge Preservation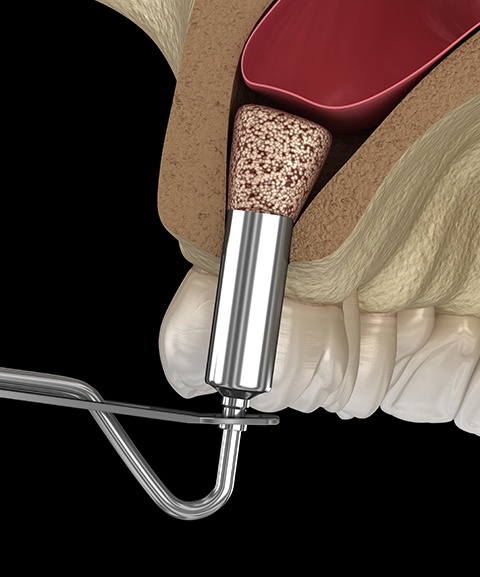 If implant surgery can't be performed on the same day as your tooth extraction, we can make sure the bone doesn't break down in the time leading up to the procedure. This is done through ridge preservation, which involves placing bone graft material in the socket where the tooth was removed. This ensures that once the area has healed, there will still be enough bone available to join with the implant post.
Bone Grafting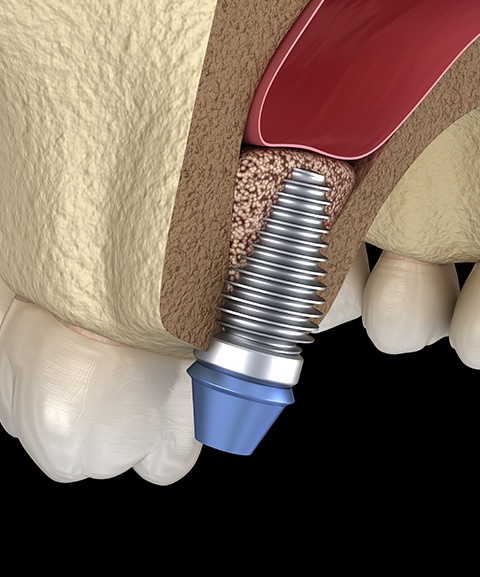 This procedure is often recommended for anyone who wants to get implants but has already suffered bone loss in their jaw. It can help build up the jaw where Dr. Ross intends to place implants to make sure the new teeth will have a reliable foundation. If your own bone tissue is used as grafting material, it will typically be taken from your hip or another part of your jaw. It's also possible for us to use tissue taken from a human or animal donor.